Frank Redman & Sons - College Farm, Gravenhurst, Bedfordshire, MK45 4HJ
Website Design by Matt Redman Agriculture © 2013 - All Rights Reserved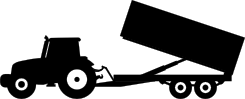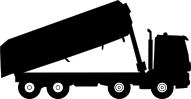 Haulage
We operate a fleet of 6 & 8 wheeled insulated tipper lorries to transport sand, gravel, and tarmac for local authorities, building works and motorway maintenance. To ensure we continue to offer a reliable and efficient service, all of our drivers receive regular training and instruction on issues such as health and safety and all hold an EPIC drivers card. As well as keeping our drivers up to date a combination of in-house and main dealer servicing guarantees that our lorries are also in excellent working order and fully compliant with relevant legislation.
All lorries are insulated and fitted with roll over sheets and split tailboards - allowing aggregates and tarmac to be carried
Customers range from multi-nationals like Lafarge Tarmac to regional like GRS & Witherley Services to smaller, own account operators.
For more information please contact Martin on 07889 658 549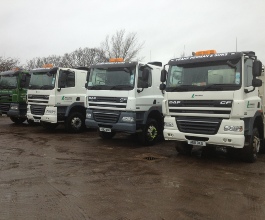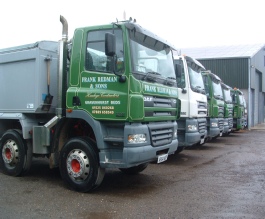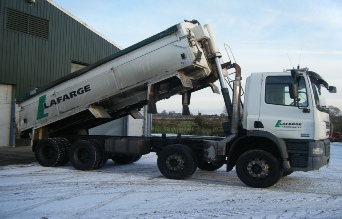 Some of our 8 wheeler tippers
Lorries parked up in the yard
One of our lorries in Lafarge Livery